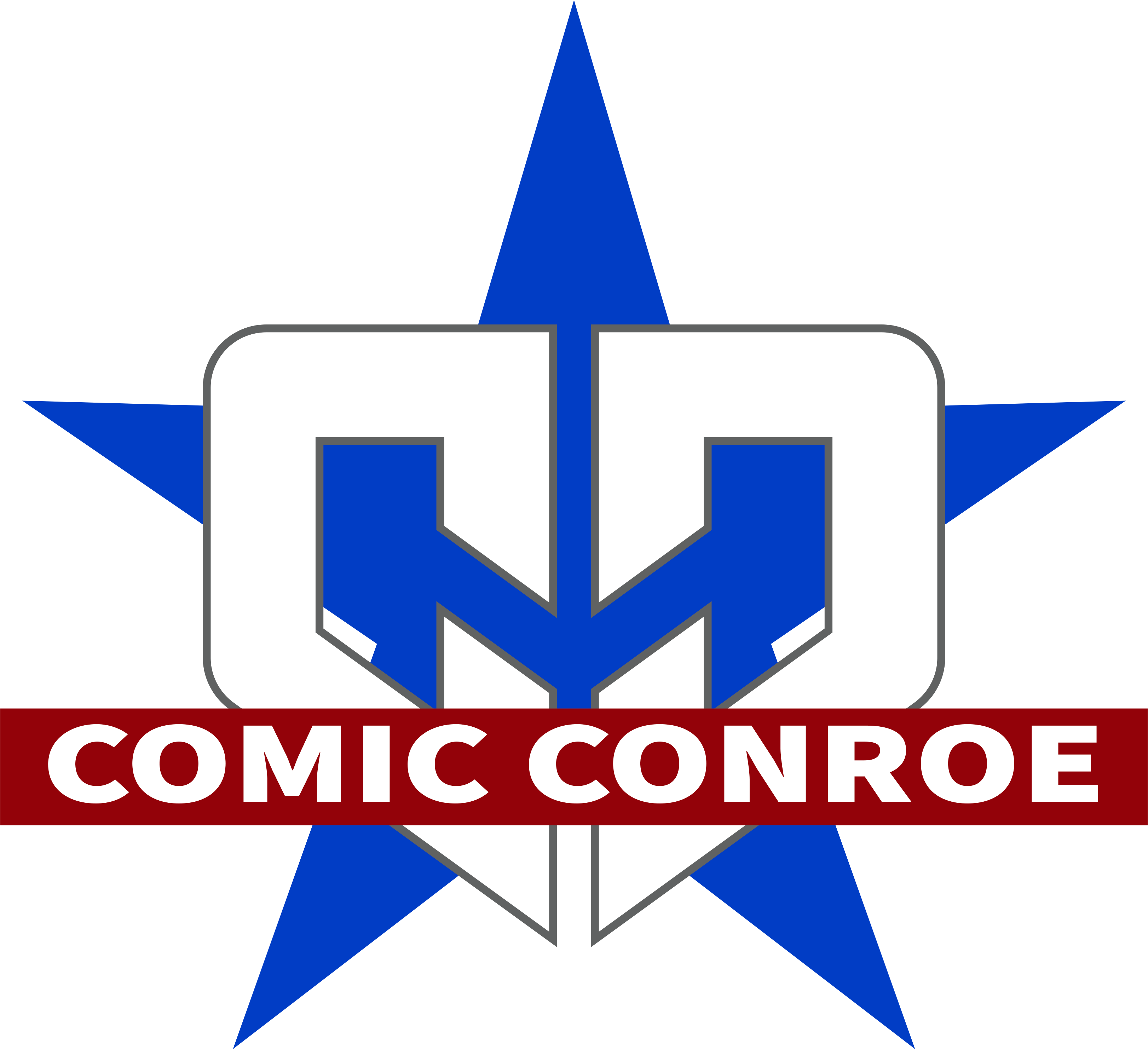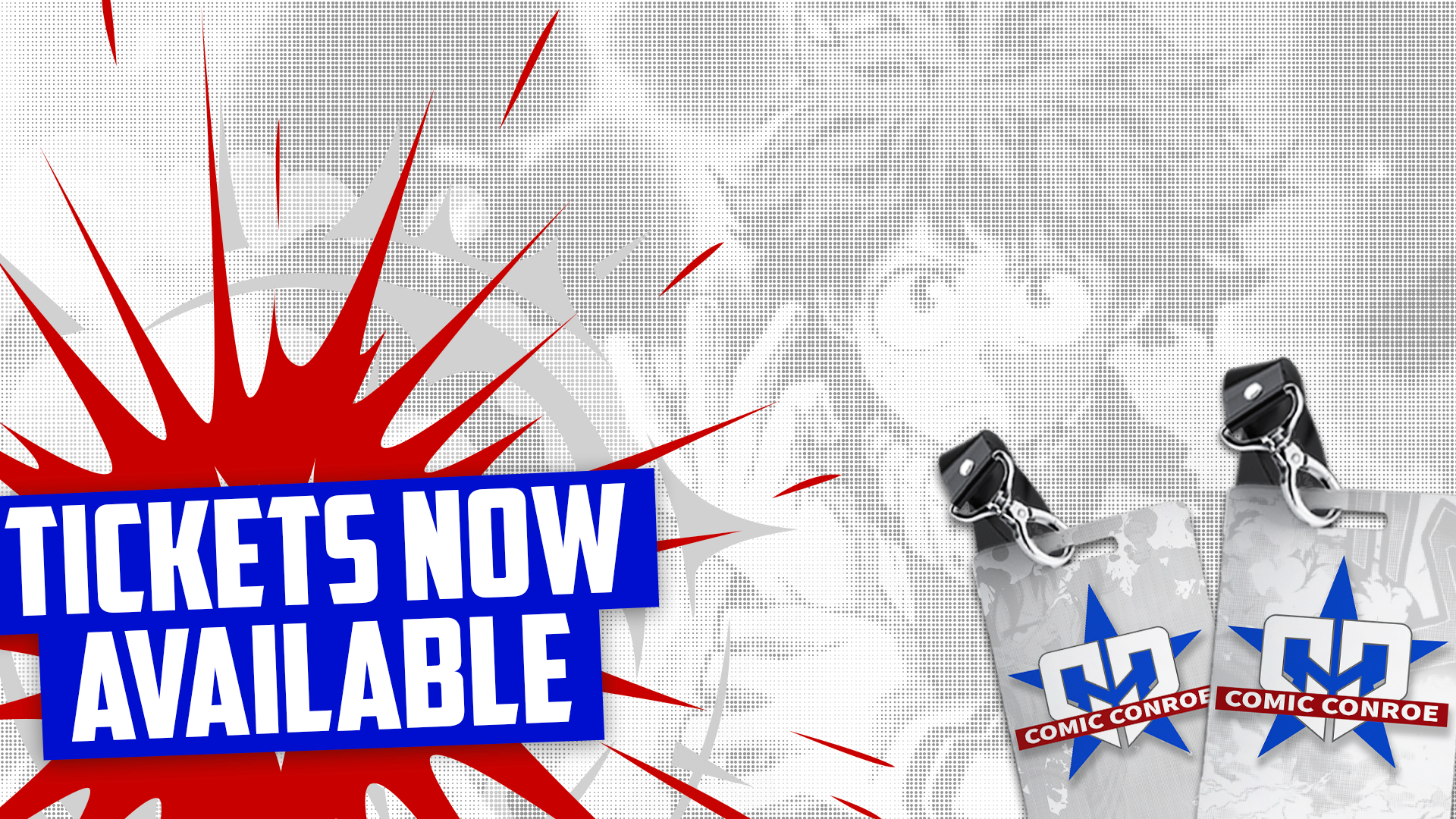 Looking to become a vendor at this years Comic Conroe? Have something you think will sell? Well, click below to fill out our volunteer application.
Want to be a part of our con family? Want a sneak peek of the behind-the-scenes action that makes it amazing? Well, click below to fill out our volunteer application.
We have a weekendful of panel slots open… One that you can fill! So fill out our application and describe what your panel would be about and why we should pick you!
Looking to cover the show? Want to tell your followers about our show? Click our link below and fill out our application for an opportunity to cover our 2024 show!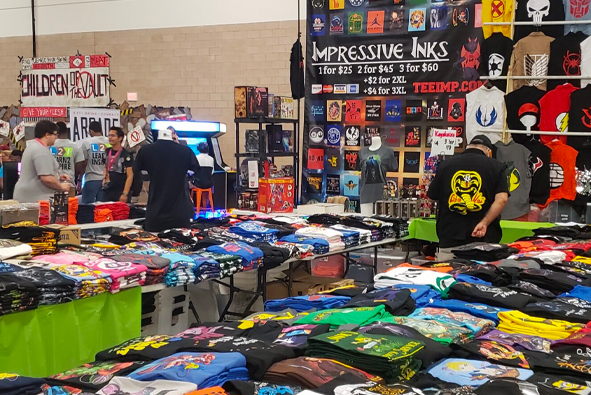 Comici Conroe is the ultimate destination for fans of comics, movies, TV shows, and all things pop culture. Our annual event brings together enthusiasts from all walks of life to celebrate their love for superheroes, fantasy worlds, and iconic characters. Our carefully selected vendors offer an incredible array of products to satisfy every fan's desires.
Whether you're seeking rare comic books, exclusive action figures, handmade costumes, or artwork inspired by your favorite fandom, you'll discover it all at Comic Con. Our diverse lineup of vendors includes independent artists, local comic book stores, specialized retailers, and well-known brands. They travel from far and wide to bring you the best selection of merchandise.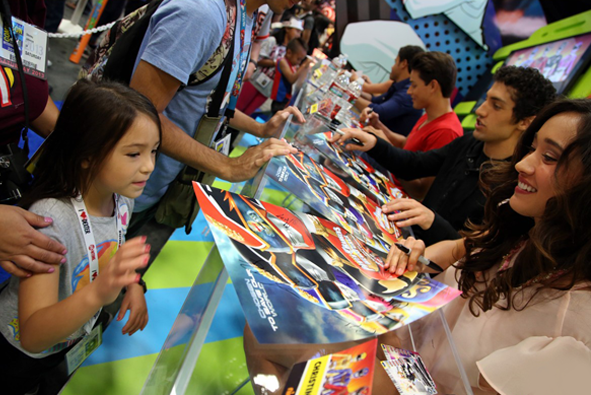 Comic Con is thrilled to bring you an incredible lineup of celebrity guests from the realms of movies, TV shows, comics, and more. Our event is a unique opportunity for fans to meet their favorite stars, get autographs, take photos, and even participate in engaging panel discussions.
Throughout the convention, our celebrity guests will be available for autograph sessions and photo opportunities. You'll have the chance to get up close and personal with these talented individuals, express your admiration, and even ask them questions during interactive Q&A sessions.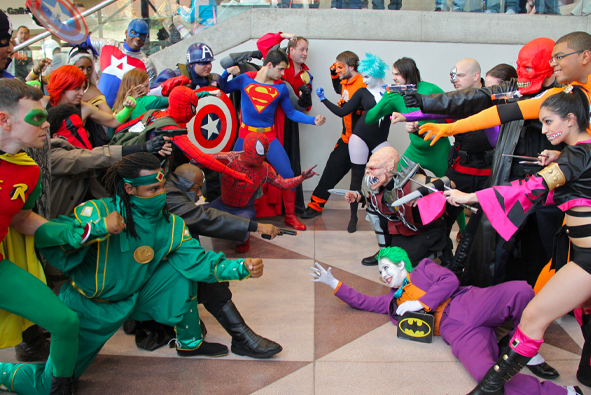 Our show welcomes fans from all walks of life to showcase their incredible costumes, immerse themselves in the world of their favorite characters, and capture memorable photos.
Cosplay is an integral part of the Comic Con experience, and we encourage attendees to come dressed up as their favorite characters. Whether you're a skilled cosplayer with a meticulously crafted outfit or a first-timer looking to embrace your favorite character, Comic Con is the perfect place to show off your creativity and connect with like-minded fans.
During the event, you'll have numerous opportunities to take stunning photos in your cosplay. Our dedicated cosplay areas provide the ideal backdrop for capturing the essence of your character. Strike a pose, join group photoshoots with fellow cosplayers, or seek out specific locations designed to transport you into the world of your chosen fandom.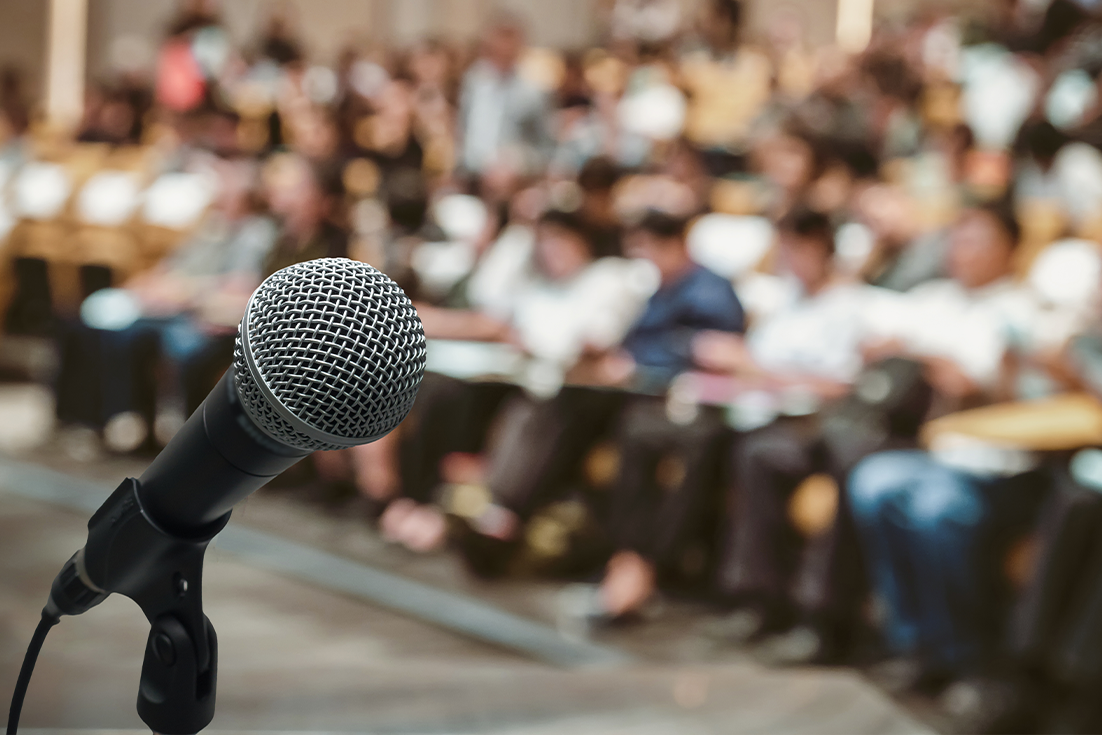 Get ready for an action-packed weekend at Comic Con, filled with fascinating panels and engaging workshops! We have curated an exciting lineup of events that cater to a wide range of interests and fandoms, ensuring there's something for everyone to enjoy.
Our panels feature industry experts, creators, and special guests who will share their insights, experiences, and behind-the-scenes stories. Dive deep into the worlds of movies, TV shows, comics, gaming, and more as you listen to panelists discuss their craft, answer audience questions, and provide exclusive sneak peeks into upcoming projects. From exploring the latest trends in pop culture to discussing the future of beloved franchises, our panels offer a unique opportunity to learn and engage with the creators and influencers you admire.